---

St. Patrick's Day Sale
Celtic jewelry ready to ship now!!
<< Click Here >>

---

Great Diamonds!
Great Prices!
<<Click Here>>
Diamond Sale on Now!!
Traditional Solitaires
Shipped in 48 Hours

---

Gifts Ready to ship Now!!
<< Click Here >>

---

"..I have been VERY impressed with deSignet's performance and this has been a pleasurable experience."..Chris
More Customer Testimonials .....
<<Write Us!!>>



---

Visit our Ebay Store & Auctions
for other great deals !

Quick Ship - Selected 14kt yellow & 14kt white gold Celtic items ready in 7 days !! << Click Here >>

---

Copper Bracelets
New Line of Celtic Copper Bracelets
<<Click Here>>

---

Incentive Program $$
Call 1-888-727-8266 to learn how you can save money!!

---


Tapered Celtic Rings
New Line of Celtic Rings
<<Click Here>>



---

Great All Occasion Gifts
Check out our Custom Monogram pendants, rings, family crest rings, money clips and cuff links
<<Click Here>>

Wedding Rings, Engagement Rings,
Custom Celtic Jewelry
by deSignet International
A 3rd generation, family owned American Business employing 7 craftsmen with a combined total of 129 years of jewelry experience - why look any further?
Printable Business Card and Links to other deSignet International Websites
deSignet Specializes in Unique "One of a Kind deSigns" Wedding rings & Engagement rings and Celtic Jewelry you will cherish a lifetime. We can even rework your gold or wedding rings and preserve its "sentimental" value. We deSign and manufacture the engagement rings, wedding rings, & custom Celtic jewelry in our shop and can accommodate the most unusual requests! Feel Free to Email Us or call our friendly staff at 1-888-RARU-COM or 1-888-727-8266, 9am - 5pm EST with your ideas. Emails and requests for sketches are usually returned within 2-3 business days.

Our regular Phone& Order hours are Monday thru Friday 9am - 5pm EST. Our Store Hours are Tuesday thru Friday 9am - 5pm EST and Saturday 10am - 2pm EST (Store Closed Sunday & Monday). Appointments ARE available by request.

Interested in visiting Niagara Falls? We are just 5 minutes away from this scenic attraction and would love to meet you in person! Contact us at 1-888-727-8266 to let us know if you will be visiting. We will prepare samples of our wedding bands, engagement rings and other jewelry designs and can even assist with hotel accommodations. For your convenience there is a Holiday Inn located on Grand Island as well as in Niagara Falls (1-800-HOLIDAY) Map Blast - Grand Island

To view our pricing on wedding rings and engagement rings, place an order or receive information click here. If you have questions about a specific product use our Information Request Form , we will respond with pricing, ideas and suggestions within 3-4 business days. Please note: Although we make every attempt to keep our site current, prices are subject to change without notice. Stock items may be returned within 30 days with a restocking fee but custom items, rush fees as well as shipping are non-returnable. Please see our FAQ's page for more details. Please feel free to call or email for an estimate or quote.

This web site is our catalog (no printed catalog is available), please feel free to browse. We have thousands of items not shown on this website, and we will gladly upload pictures. Enjoy!
| Astrological Jewelry | Celtic Jewelry | Corporate Jewelry | Cuff Links & Studs |
| Engagement Rings | Monogram Jewelry | Wedding Rings |
---
| | | |
| --- | --- | --- |
| | | |

deSignet International
1869 Whitehaven Road
Grand Island, NY 14072 USA
1-888-RARU-COM
1-888-727-8266
Fax : 1-716-773-1019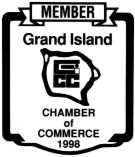 ---
Copyright © 1995- deSignet International
Wedding Rings, Engagement Rings,
Custom Celtic jewelry
All rights reserved.